Those pondering whether a hair transplant in Turkey is a good idea should know that hair transplantation has been applied since the early 1990s, and it all started in Turkey. Turkey has been claimed to be the leading country in hair transplantation research, and has attracted many other countries to follow in suit. Experience is one of the key requirements when it comes to hair transplantation, this has allowed Turkey to become one of the most experienced countries in this field, and has been making more breakthroughs to this day.
Why a Hair Transplant in Turkey?
Though it is unofficial, data has been recorded showing that Turkey is the leading country with successful hair transplantations and discoveries, with India being second and the United States shortly after. It is common that the field of hair transplantation doctors are mostly dermatologists, while plastic surgery doctors also work in the field, as they both involve having to work with the scalp and facial region. However, there are many doctors and surgeons who do hair transplantations that specialize in that field specifically with just how popular the field has been becoming, especially in more modern times.
Turkey has become one of the go-to hair transplant destinations, appealing a great number of health tourists from all around the world. Not only are they extremely experienced in hair transplantation and the science behind all of it, but they also have extremely inviting prices and deals, even offering to include the hotel and taxi ride in the bill for the surgery, as it is already pretty costly in itself. Additionally, another element that has brought exponential growth to the industry is the strict abidance of Turkish medical institutions. The ministry of health in Turkey frequent and spontaneous health inspections on every medical establishment encased in its grounds. This is to monitor the quality of care, professionalism, credibility of doctors, and ensure that both the environment and equipment are being decontaminated according to their standards.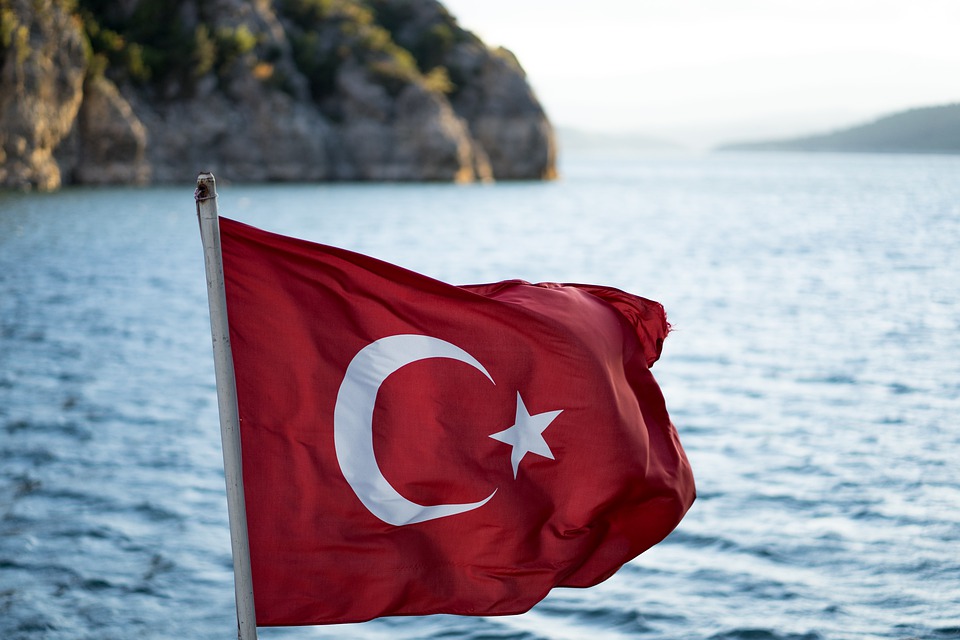 Highly Skilled Surgeons
One of the other many reasons Turkey is known for hair transplantation is their highly experienced surgeons. Due to the rapid growth in the industry from the thousands of clients pouring in from all over the world, surgeons in Turkey are required to know many different types of hair transplant methods for all the different types of patients they may encounter. The average hair transplant surgeon in Turkey has performed thousands of different surgeries, all requiring different solutions for numerous hair types, all differing in severity of baldness, from males to females, resulting in overqualified hair transplant surgeons of high calibre. Each day that passes the surgeons and doctors are only gaining more experience, seeing well over a hundred patients a day, it's hard to imagine just how much experience they must have.
A constant advancement has been made in Turkey essentially since it started back in the 1900s, hair transplant surgeons are motivated by other rivaling hair transplant clinics. They are persistently trying to outshine by aiming to make more and more advancements in the field, staying up to date with modern techniques and methods, and providing the best that their medical branch has to offer. On top of having some of the best medical practices in the hair transplantation field, Turkey is also extremely generous to their international guests that come from all over the world to get hair transplantation surgery. They even go as far as to include greeting health tourists from the airport, accommodation, transportation, and translation services in their packages. These service packages are designed to offer the utmost comfort and care to health tourists and potential patients, their warm welcomes and attentiveness is one of the many reasons why so many tourists seek out Turkey for their hair restoration practices.
Highest Standards and Affordable Prices
It is made very clear that hair transplant surgeons in Turkey take great pride and value in what they do, their treatment is top class, their friendly and warm welcome of taking care of their potential patients and health tourists shows a lot for just how much they care about their industry. The hair transplantation industry in Turkey is only getting bigger and bigger, making more advancements, each day surgeons and Turkey perform hundreds of hair transplant surgeries, gaining more experience each time they do so, and with a continuous flow of patients and health tourists, it's no wonder what all the hype is about.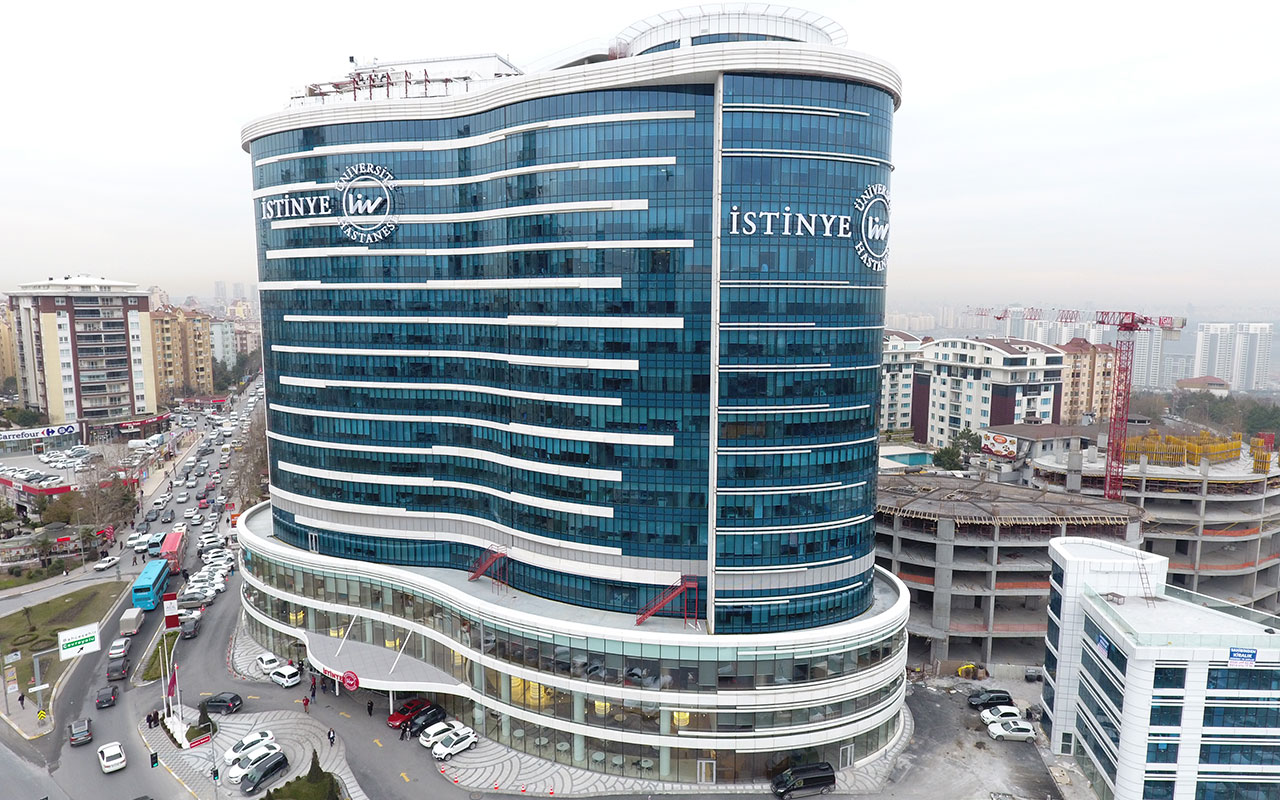 Essentially from beginning to end of your arrival in Turkey to your departure you are taken care of, given just how many patients and health tourists they get regularly, it really is quite impressive that they're still willing to go to such lengths to compete with rivaling businesses by showing the utmost care, making it essentially a competition of who cares more about their patients between local and rivaling businesses. Hair transplants in itself are extremely pricey, but in Turkey you receive top care at affordable prices as compared to the prices charged in most other countries.
Not only are hair transplant clinics in Turkey accredited by their own government and ministry of health, but the vast majority of those clinics are certified by multiple international medical associations and hair transplant boards such as the Joint Commission International (JCI), and the International Society of Hair Restoration Surgery (ISHRS). Turkey also retains the highest number of Joint Commission International accredited healthcare institutions in the world. Because of this, patients are drawn in by Turkey's intense and strict work ethics displayed by hair transplant clinics in Turkey.
Hair Transplant Turkey Experience
Hair transplant operation in Turkey is a relatively fast and painless experience, the surgery taking anywhere from five to six hours with a one to two hour break in between. The procedure starts with preparation, which consists of shaving the head (read here about a hair transplant without shaving), dressing and disinfecting of the transplantation site, which can take up to thirty minutes. Local anesthesia or sedation is applied shortly afterwards, this procedure can also take up to thirty minutes for it to kick in fully.
The collection of hair follicles begins once the anesthesia or sedation has fully set in, allowing for a completely painless procedure, however the length of time it takes varies on the amount of grafts that has to be collected. After follicles are collected, the dressing will be applied to the site of the donor area, this site is wrapped with bandages for one day, the procedure lasts about ten to fifteen minutes.
After this, a break is given, lasting anywhere from ten minutes to thirty depending on how the procedure is coming along. Administration of anesthesia to the opening channels is then given, this is the second anesthesia to be applied, which will be completely pain free and takes less time than the first anesthesia to take effect, usually ten to fifteen minutes. Once the anesthesia has kicked in, the channels will be opened with sapphire or steel blades based on the amount of hair that has to be transplanted. This technique involves both opening channels and transplanting hair follicles with DHI by using a pen to implant them, this process takes up to an hour.
Transplanting the grafts comes next, and also possibly the most important phase that requires the utmost focus and attention required out of the phases. It is also the most labor intensive phase. All members of the health team are active during this phase as the hair follicles are placed into the channels one by one, having to make sure each follicle is tilted at a 40 degree angle and that the hair is in the direction that the natural hair follicle would be, this phase can take up to two hours. The final phase is the completion of the operation, after the transplantation of the grafts is completed, a general dressing is done to the area and the patient is then asked to stand up and prepare, this procedure takes roughly ten minutes.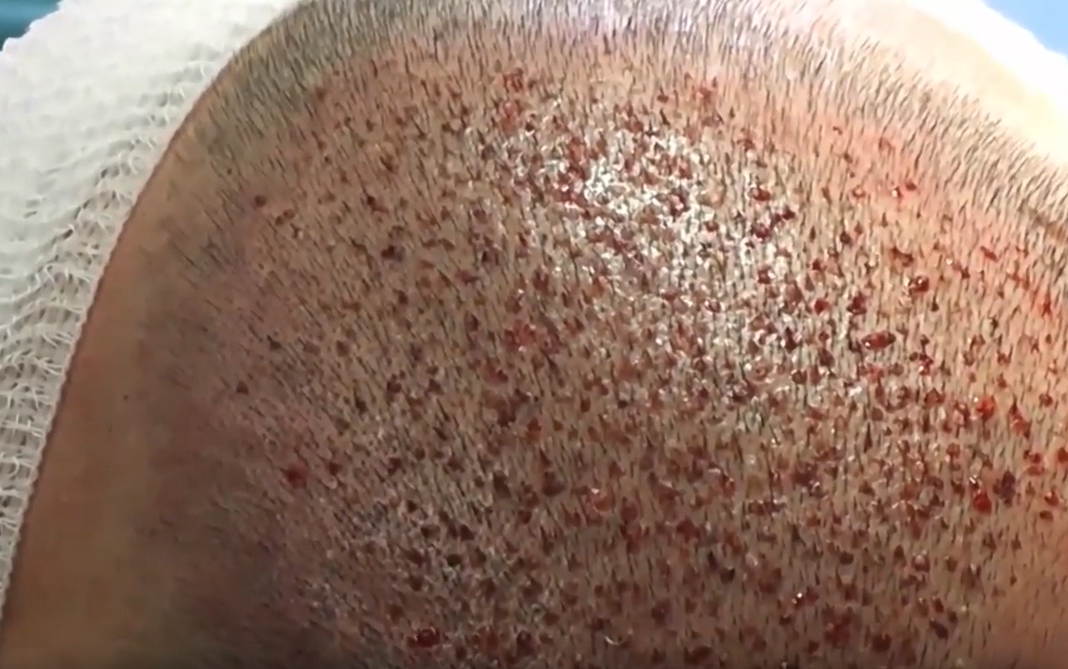 Upon completion of the operation it is required that a head wrap is worn, the wrap ensures that the skin softening liquid, which is injected during the beginning of the operation, is applied more evenly to allow for more even healing. How to sleep after the operation is another important thing to consider, and most Turkish doctors will even provide your answer for you by giving you a travel pillow, which are often used for sleeping on flights, this will allow you to sleep comfortably without worry of injuring yourself in your sleep.
The following day of your procedure you will be escorted back to the clinic to be checked, make sure the healing is going smoothly and that nothing is wrong before being rewrapped with clean bandages. Following this, the doctors will also take the time to explain to you in extensive detail how to care for yourself while your scalp is healing over the course of the next fifteen days or so.
1. Apply Panthenol cream to the scalp (donor area and the planted area). It should stay there for 30 minutes the first time, and 40+ minutes in the proceeding times.
2. Rinse Panthenol cream with warm water by massaging the scalp with your fingertips without using too much force.
3. Apply shampoo. Develop foam by gently massaging and make sure to distribute shampoo all over your scalp.
4. Rinse shampoo with warm water, don't use too much force.
5. After washing is done, dry your head with paper tissues. Don't move rub it over your scalp, just pat it gently on your head.
6. This process needs to be continued to get rid of the crust that is caused by the blood clots.
Patients are required to follow all the instructions given to them by their doctor after the procedure, in order to guarantee successful results. Shampoo and Panthenol cream are for moisturizing the crust and make it easier to remove it. After the initial procedure, you can use any kind of shampoo. Once the scalp is done healing completely, it is only a matter of time before you'll start seeing immediate results.
Hair Transplant Istanbul – Top Class Treatment & Great Tourist Destination
Turkey is easily the most credible and affordable option in the hair transplantation industry, staying up to par with modern techniques and hair transplant practices, as well as discovering and learning even more each day. With the consistent flow of health tourists and patients, it's no wonder their industry is growing and thriving with all of the advancements they're making regularly. Not only are these advancements in itself bringing in more patients and tourists, but the location of it geographically also doesn't hurt. Health tourists almost always land in Istanbul, which has been an extremely popular tourist location for years, this also helps raise awareness in health tourism.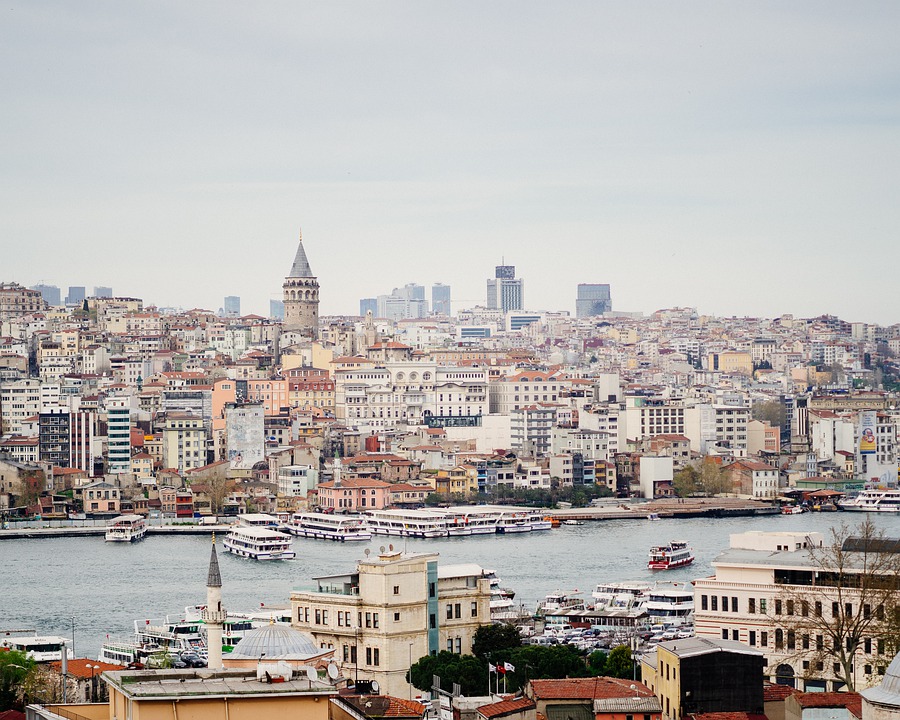 Turkey is most and foremost a tourist attraction, especially the city of Istanbul, for several reasons, the first of which being it is considered one of the largest cities in the world, and most famous in its field of tourism, which lasts all year. Another reason being that Istanbul is located in the two continents of Asia and Europe, as well as positioned on the Black Sea and the Sea of Marmara, which provides a moderate climate year round. Not only that, but Istanbul is rich with historic locations such as museums, old mosques, and spectacular landscapes.
If looking for top class treatment at affordable prices and a perfect travel destination, Turkey is definitely the place to be. Istanbul in itself is already the ideal travel destination for many tourists, providing perfect weather conditions year round with plenty to do, it's the best place to be for a little therapeutic touring prior to the surgery. With doctors and surgeons who only want your utmost comfort during your stay, even going to such lengths to provide an escort to and from the airport, hotel, and clinic, there's really no better place to go to get a professional, high quality hair transplantation. You won't find anywhere in the world more qualified to go to for hair transplantation than in Turkey.