We've all had our share of hair loss. It is a problem that is almost impossible to avoid because of the countless factors that lead to hair loss. Unfortunately, for some of us, the problem does not simply go away, and that is precisely why it is crucial to intensively care for your hair as soon as you notice the first signs of balding. Although it is normal to lose between 50 and 100 hair strands every day, everything else can be a serious concern. Fighting the problem early does not only help to limit the problem, but also helps to restore your lost hair. In this article we will look at the benefits of black seed oil (also known as Nigella sativa oil or black cumin oil) for her and how it can help you fight hair fall.
Nigella Sativa, or Black Seed, is an aromatic spice that has been used as food and medicine since ancient times. For over three thousand years, various cultures of Asia, Africa and the Middle East have used the seeds and black cumin seed oil to treat a wide range of conditions ranging from respiratory, intestinal, skin, immune system and circulatory disorders to easing muscular aches and pains. As a matter of fact, Nigella Sativa has always been viewed as a natural remedy that restores harmony to the human body.
Recent research has provided evidence indicating the extraordinary healing benefits of using black cumin seed oil consistently over time. Over 200 clinical studies have confirmed that black seeds possess ant inflammatory, antioxidant, antiviral, antibiotic, analgesic, antihistamine, anti tumor and anti parasitic qualities (just to name a few). Black cumin seed oil has also been found to contain over 100 active constituents – a superior product to boost the immune system and to maintain one's overall health.
Nigella Sativa
Originating in Western Asia, Nigella Sativa annual flowering herb that belongs to the order Ranunculaceae. It grows about 16-24 inches in height and produces white to bluish purple flowers when in bloom. This powerful plant contains seeds that are similar looking to sesame seeds except that they are black in color. They have a slightly bitter pungent flavor and a crunchy texture. The seeds when pressed, yields a yellowish to dark amber liquid. This healing liquid is commonly referred to as black seed oil.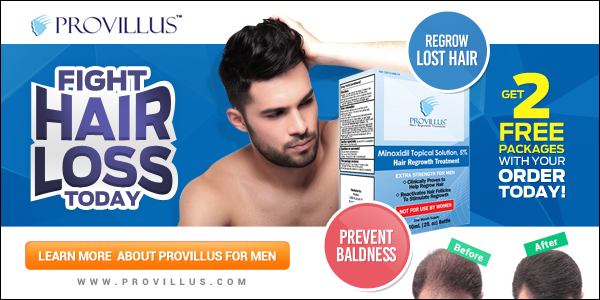 Nigella Sativa, or black seed, has been known throughout history under several names: Habaa Sawdaa, habbatul baraka (Arabic), black seed, black cumin, fennel flower, Love in the Midst (English), kalonji (India), tikur azmud (Amharic- Ethiopia) and chernushka (Russia).
Nigella Sativa still grows abundantly wild in Egypt, Turkey, Syria and the Balkan States. It is also cultivated in France, Germany, India, Yemen, Ethiopia and the Mediterranean Basin.
History of Nigella Sativa (Black Seed)
Nigella Sativa (black seed) has been used in tradition for over three thousand years, just like rosemary, horsetail or turmeric, which also have hair boosting properties. The herb originated in Western Asia and its use can be traced back to the kingdom of the Assyrians and the Ancient Egyptians. The fact that Nigella Sativa has been discovered in the tomb of Tutankhamen possibly points to the important role that the Egyptians viewed that the seed had in the afterlife.
It is also said that Queen Nefretiti anointed her skin with oils made with black seed. This would confirm the traditional use of Black seed on the skin to prevent and treat external infections, strengthen the immune system and act as an anti-inflammatory.
Hippocrates, known as the Greek father of Medicine, regarded it valuable in hepatic (liver) and digestive disorders. Also, the 1st century Greek physician Dioscordes recorded that the black seed was taken to treat headaches, nasal congestion, toothaches and intestinal worms. In the Middle East, Nigella Sativa was traditionally used to treat ailments including but not limited to bronchial asthma, rheumatism, digestive disturbances, parasitic infection, skin disorders such as eczema and a host of other ailments relating to the immune system.
The 10th century Persian physician Ibn Sina, or Avicenna, commonly known for his famous volumes in The Canon of Medicine stated that black seed "stimulates the body's energy and helps recovery from fatigue or disspiritedness." Black seed is also included in the list of natural drugs of Al-Tibb al-Nabawi. The Islamic prophetic reference that we should "hold onto the use of the black seeds for in it is healing for all diseases except death," has earned the plant the Arabic approbation habbatul baraka meaning "the blessed seed".
It is important to learn everything about the black cumin seed also known as black-caraway, black-cumin, fennel-flower, nigella, nutmeg-flower, Roman-coriander and kalongi but most famously identified as Nigella Sativa because there are so many varieties of black seeds, but all of them are not equally beneficial and there could also be fake imitations available in the market. Nigella Sativa basically comes from a flowering plant with pale blue and white colored delicate flowers that contain somewhere around 5 to 10 petals and grows up to maximum 12 inches having finely divided linear leaves. Black cumin seed oil, capsules or its other variants have been used since more than 3000 years to cure all type of small and serious ailments.
It is important to note that not the seed in itself, but its oil extract and other constituents like thymoquinone are proven to be more beneficial.
Offer
Black cumin seed oil
It has been delivering its benefits since last several thousand years and was first mentioned in the Bible. In the book of Isaiah, in the Old testament it has been referred as ketzah, which is also the Hebrew word for Nigella Sativa. The Holy Prophet Muhammad has also emphasized that if taken regularly for a longer period of time it can cure everything except death. Since then it has been widely acclaimed and has proven its benefits time and again in various important and pious books like Assyrian herbal book, book of Aurveda, the Canon of medicine, German medicine and encyclopedia Hieronymus Boch etc and by some very famous and important people Khalid bin, Tutankhamen, Cleopatra, Hippocrates, Al biruni etc.
Black cumin seed oil contains more than hundred different types of healing components and researchers have confirmed that there is no other herb which is known to have so many immensely important benefits. There have been thousands of researches done on Nigella Sativa which can be found in detail on various online official medicine libraries and also the US national Library of medicine national institutes of health, that prove its benefits for treating various different diseases, few of them are:
etc etc.
Benefits of Nigella Sativa Oil / Black Cumin Seed Oil / Kalonji Oil
It has been scientifically proven that black cumin seed can be used to effectively treat diseases like diabetes, epilepsy, high blood pressure, asthma, tonsillopharyngitis, colon cancer, opiate addiction, radiation damage, kidney damage, postsurgical issues, breast cancer, anti-psoriasis, Parkinson's disease, brain cancer, leukemia, liver cancer, diabetic pathologies, cervical cancer, brain damage, oral cancer, eczema, digestive issues, flu, intestinal parasites, rheumatic and arthritis pain, colic in babies etc.
Various modern research confirm that it is Analgesic, anthelmintic, anti-parasitic, antibacterial, anti-inflammatory, antiviral, antifungal, anti microbial, antioxidant, antipyretic, antispasmodic, antitumor, immuno modulator etc.
You name it, it has it!
It is a natural home remedy that has been tested and has proved itself thousand times and cures disease from its roots without any side effects. Black cumin seed and its products can be easily purchased online at discounted rates in its purest form for example at Amazon.com
Black cumin oil for beautiful, full hair
Certain vital substances, which should be obtained in a balanced diet, do not miss their effect: when they are fed, the hair grows smooth, shiny and full. These substances include zinc, essential amino acids for the body's protein synthesis, carotenoids, vitamins B, C and E, plenty of omega-3 fatty acids. The summer with lots of sunshine promotes the production of vitamin D, also a factor for beautiful hair.
Black cumin oil contains most of the above-mentioned vital substances in a unique composition that ensures a healthy, balanced metabolism and works against against problems such as brittle hair or nails. The oil also contains biotin, selenium and folic acid. These promote keratin formation and are good for cell renewal, even on the hair roots.
Black cumin oil for external hair care
As an intensive "cure", a drop of black cumin oil can simply be regularly distributed into the hair tips after washing – this prevents split ends or smoothes the hair structure. By massaging some black cumin oil into the scalp and letting it work for a while, it promotes blood circulation and strengthens the hair roots sustainably.
From the Orient many traditional hair care recipes are known, such as a lotion made from fruit vinegar, henna and endive leaves with a teaspoon of black cumin oil, which is known for its good anti-dandruff properties.
Black seed oil also helps prevent graying if it is used two to three times a week.
Offer
Black cumin oil for hair loss
Hair loss in both men and women is often due to a variety of causes. Correspondingly large is the range of possible antidotes which, depending on the case, achieve more or less good results.
Some possible triggers for hair loss are:
Metabolism Disorders: triggered by insulin resistance, malfunction of the thyroid gland and similar diseases
Hormonal changes due to menopause, pregnancies, menopause or hormonal contraception in women
Intake of specific medicines
poisoning
Unilateral diet and nutritional deficiencies
infectious diseases
Autoimmune diseases that manifest themselves in circular hair loss, medically referred to as alopecia areata
Persistent stress is one of the major causes of hair loss. Why men and women lose more hair under major mental or physical stress, than regrow, is not yet clear. Stress increases norepinephrine levels, which appear to damage the hair follicles or cause too many hair roots to become permanently at rest. As a result, the hair falls out without regrowth.
What helps against hair loss
Improving hair growth and preventing too many hairs from falling out can be prevented with preparations containing biotin thiamine (vitamin B1), pantothenic acid (B5), zinc and selenium. A deficiency of these vitamins can be detected if necessary by blood tests. Also, the administration of sulfur-containing amino acids, combined with vitamin B, often brings back more hair growth. This again confirms the effect of an optimized supply of vital substances for the hair.
Black cumin oil – a traditional remedy for healthy hair growth
The internal and external use of black cumin oil as a home remedy for hair loss has been known since ancient times, especially in the Orient. The combination of the different active ingredients in the cold-pressed black cumin oil is believed to be effective in a number of the aforementioned triggers for hair loss, has a balancing and strengthening on the entire organism.
Black cumin oil is known to be anti-oxidative, anti-inflammatory and strengthens the immune system. Taking it regularly may also lighten the mood and stabilize the psyche: resistance to stress increases.
As is well known, black cumin oil reduces the response of a hyperactive immune system to autoimmune diseases, ie to allergies. Whenever hair loss is due to an allergy, black cumin oil regulates metabolism and prevents the excessive release of histamine. The contained linoleic acids support the formation of a hormone that "soothes" the immune system.
1. Maintenance of the scalp
The health of your scalp plays a vital role when it comes to the health of your hair. This is because hair is produced in the follicles on your scalp. Problems such as greasiness, dandruff and scalp irritation can hamper the productivity of your follicles by weakening or clogging them. Black seed oil has anti-inflammatory, antifungal, antibacterial, antiviral and analgesic properties that work efficiently to keep the scalp healthy. It effectively treats issues such as dandruff and soothes skin conditions such as psoriasis and eczema. It also helps to keep your scalp hydrated and to balance the production of oils.
2. Stimulates hair growth
Black seed oil contains Nigellone and Thymoquinone, both powerful antihistamines. Antihistamines are often prescribed to patients with androgenic alopecia or alopecia areata, and the drugs help to regrow the hair to some extent. The use of black seed oil is a safe way to reap the benefits of antihistamines for hair growth without having to take medication.
3. Curbs Hair Fall
This is the best known benefit of black seed oil when it comes to hair. The oil is definitely one of the best ingredients that you could use to treat it. It contains more than 100 different nutrients and is a rich source of food for your hair follicles and hair. The extra nutrition will help to make your hair follicles healthy again and curb hair loss.
Offer
Offer
Offer
4. Prevents graying
Its effectiveness when it comes to preventing and combating premature graying is another common benefit that black seed oil is known for. It prevents the depletion of the pigment cells in your hair follicles, commonly known as graying. It is an effective treatment for people who suffer from vitiligo – a skin condition in which areas of the skin lose their pigment over time.
5. Hair conditions
Sebum, or the natural oil produced in your scalp, helps keep your hair hydrated and nourished. Not everyone's scalp produces the same amount of sebum, so hair types vary from dry to oily. Black seed oil normalizes oil production on your scalp. This ensures that your hair remains well conditioned without becoming too greasy. The oil, rich in fatty amino acids, also helps to seal moisture in your hair shaft, soften frizz and make it easier to handle.
6. Prevents damage
Free radicals can cause great damage to your scalp and hair when you leave them alone. Black seed oil has antioxidants that help neutralize the effects of free radicals on your hair. This helps keep your hair and scalp healthy and damage-free.
Use black seed oil for hair growth
You can use Kalonji oil alone or in combination with other ingredients to stimulate hair growth. The following is a list of remedies for Kalonji oil that prevent hair loss and promote hair growth.
1. Black cumin seed oil hair treatment
Ingredients
2 tablespoons black seed oil
Prep time
1 minute
Time you need
30 minutes – 1 hour
How to
Pour the black seed oil into your palms and rub both hands together to warm it up.
Start massaging the oil in your scalp. Focus on the areas that lose the most hair.
Once your scalp is covered with the oil, work the oil through your hair from the roots to the tips.
Leave the oil on for about 30 minutes to an hour and then wash it off with your regular shampoo.
How often?
2-3 times a week.
Why this works
Massaging stimulates your hair follicles and stimulates hair growth. In addition, the Kalonji oil will nourish your hair follicles with the essential nutrients it needs to produce healthy hair.
Offer
2. Black seed oil with a carrier oil for hair
Black seed oil can be used in combination with other carrier oils to increase efficiency. Below are three kalonji oil treatments with olive, coconut and castor oil that help promote hair growth.
i) Black seed oil and olive oil for hair
Ingredients
1 tablespoon of black seed oil
1 tablespoon olive oil
Prep time
2 minutes
Time you need
30 minutes – 1 hour
How to
Mix kalonji oil in a bowl with olive oil.
Start by massaging the oil mixture in your scalp. Focus on the areas that lose the most hair.
Once your scalp is covered with the oil, work the oil through your hair from the roots to the tips.
Leave the oil on for about 30 minutes to an hour and then wash it off with your regular shampoo.
How often?
2-3 times a week.
Why this works
This treatment is ideal for people with oily / combined hair due to the light olive oil. Olive oil is an excellent ingredient for hair conditioning that makes your hair soft and silky. It effectively deals with issues such as hair breakage and split ends.
Offer
ii) Black seed oil and coconut oil for hair
Ingredients
1 tablespoon of black seed oil
1 tablespoon coconut oil
Prep time
2 minutes
Time you need
45 minutes
How to
Mix black oil with coconut oil in a bowl and heat the mixture for a few seconds until it is slightly warmer.
Massage this oil mixture into your scalp for about 15 minutes and then work it through the entire length of your hair.
If your hair and scalp are covered with the mixture, allow this to continue for another 30 minutes.
Wash your hair with your regular shampoo and dry it with a hair dryer if needed.
How often?
2-3 times a week.
Why this works
This treatment is ideal for people with normal hair type. Coconut oil has amazing penetrating properties that allow it to seep into the hair shafts and follicles, nourishing it with its nutrients. When used in combination with black seed oil, it increases its efficiency as a remedy for hair loss.
iii) Black seed oil and castor oil for hair growth
Ingredients
1 1/2 tablespoon of black seed oil
1/2 tbsp castor oil
Prep time
2 minutes
Time you need
30 minutes – 1 hour
How to
Combine the black seed oil and castor oil in a bowl.
Start by massaging the oil mixture in your scalp. Focus on the areas that lose the most hair.
Once your scalp is covered with the oil, work the oil through your hair from the roots to the tips.
Leave the oil on for about 30 minutes to an hour and then wash it off with your regular shampoo.
How often?
2-3 times a week.
Why this works
This treatment is ideal for people with dry hair types due to the amount of heavy castor oil. Castor oil is known for its growth-enhancing properties. It is often used to increase hair thickness and the speed at which the hair grows. When combined with black seed oil, it can help drop the hair and promote healthy and rapid hair growth.
3. Lemon and black seed oil for hair
Ingredients
Juice from 1 lemon
2 tablespoons black seed oil
Prep time
5 minutes
Time you need
At night
How to
Use the juice of a fresh lemon and use it to massage your scalp.
Leave it on for 15 minutes and then wash your hair with a mild shampoo.
Allow your hair to air dry and massage the Kalonji oil into your scalp for about 10 minutes.
Once your scalp is covered, edit the oil the entire length of your hair from the roots to the ends.
Go to bed with the oil in your hair and then wash it off with shampoo in the morning.
How often?
1-2 times a week.
Why this works
Lemon is rich in vitamin C, which helps increase collagen levels in your scalp. The acid content also helps to balance the pH of your scalp. This remedy is perfect for people with greasy hair who have lost a lot of hair.
4. Black seed oil and honey for hair
Ingredients
1/2 cup of coconut oil
1 tbsp honey
1 tablespoon black oil
Warm towel
Prep time
2 minutes
Time you need
20 minutes
How to
Mix all ingredients in a bowl until you get a smooth mixture.
Start massaging the mixture in your scalp. Focus on the areas that lose the most hair.
Once your scalp is covered with the mixture, work the mixture through your hair from the roots to the ends.
Cover your hair with a warm towel to improve the efficiency of the hair mask.
Leave the mixture on for about 15-20 minutes to an hour and then wash it off with your regular shampoo.
How often?
Once a week.
Why this works
Honey is a humectant that seals the conditioning effects of both oils in your hair, making it feel soft and manageable. Optionally, you can also drink a mixture of a teaspoon of black seed oil and a tablespoon of honey in a glass of water. This is a popular remedy that not only helps to control the hair, but also has many other health benefits.
Hair loss is never easy to deal with, but Black Seed Oil is a great hair care ingredient that can help you through it all at once. Try these hair loss treatments and tell us about your experiences in the comments below.
Offer